Pay Per Click
You might be surprised at the number of people who are searching online for exactly what you have to offer. These are potential customers, looking for a business just like yours.
Let me explain.
Your current customers likely search for your business by name and, as a result, your search engine listing shows up in their search results.
Prospective customers however, tend to search by topic and city (e.g Flowers "Tarzana"), in which case it's likely your business won't show up-especially if you're in a neighboring city. But there's good news.
More often than not, they're looking for information you could easily provide in an ad-be it your expertise, a special offer, or the latest, most sought-after product.
How to get your business to show up on Google?
Pay Per Click allows us to position your business and services directly in-front of the competition.
Let's make sure they can find you.
What it costs
It's up to you. We set a budget you're comfortable with. You only pay when someone actually clicks on your ad to get more information.
Getting Your Business Online
Be found online, your search engine placement results matter. We can help get you listed in the right categories and search terms to help grow your business.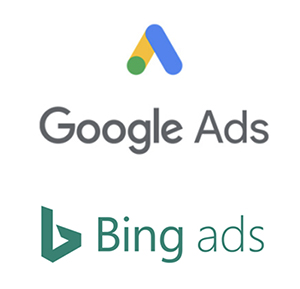 Take a professional approach to pay per click.
Your content matters more than you think! Engage your visitors and win online.